"Is not this the fast that I choose: to loose the bonds of injustice, to undo the thongs of the yoke, to let the oppressed go free, and to break every yoke? 7 Is it not to share your bread with the hungry, and bring the homeless poor into your house; when you see the naked, to cover them, and not to hide yourself from your own kin?9 If you remove the yoke from among you, the pointing of the finger, the speaking of evil, 10 if you offer your food to the hungry and satisfy the needs of the afflicted, then your light shall rise in the darkness and your gloom be like the noonday."
Isaiah 58: 6,9-10
This passage above may sound familiar. I took it from the first reading from this past weekends Gospel. It is a passage that talks about justice, and working it in our daily lives. It talks about letting go of the bad, the unjust, and welcoming in the justice. It talks about the joys that come from doing justice and how our light can truly shine if we do justice.
Every Sunday we attend mass and receive the Eucharist to be empowered. To be refreshed. To be strengthened. To be equipped. To receive Christ into our lives. But receiving the Eucharist is only the first part. It is our nourishing, our strengthening to help us do justice. The Eucharist is the nourishment. It is up to us to decide what are we going to do with the nourishment, the strength, the power.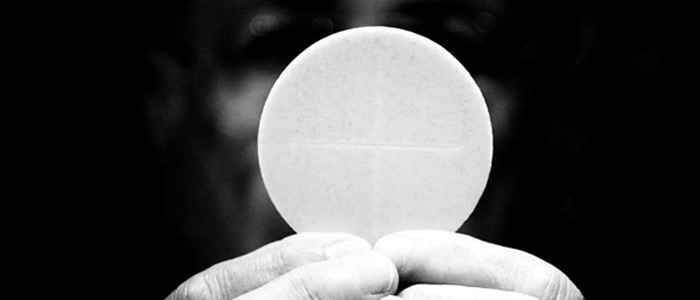 We are to work justice. Christ came and become one of us. He was both human and divine. Equally. He was completely human and lived with us. He, all his life, was the light that dispelled the darkness. He worked the work of his father- Justice, service, love! He showed the care and love needed for the poor, the hungry, and the naked.
We can let Christ shine through us when we do the just thing. When we love thy neighbor as much as we love God. Our light can and will shine in the dark and unjust world. We receive the holy Eucharist to become equipped. To receive Christ. When we are equipped and have fully received Christ we are able to illuminate him in our lives through the acts of justice.