After a long day at school, (especially after some classes) I am usually very tired and not very patient and just want to get home to rest. ( I am sure many people are the exact same) I will sometimes have to wait till 4 or later, (school ends around 3) and then the traffic home adds time and things just keep adding up. And for sure my patience is tested.
In todays Second reading, James tells us bluntly to be patient. He paints a small picture with words, "
The farmer waits for the precious crop from the earth, being patient with it until it receives the early and late the late rains
" We must be like the farmer. Any farmer, would be glad to be patient if it means he gets a good harvest from the crop that he tills. So it will be similar with us. If we are patient and prepare our selves, during this season of Advent, so we will experience great rewards!
St James tells us to wait "
patient like the prophets
" Ever since the death of David, the Israelites, keep getting attacked, killed, persecuted, and forced to worship false Gods. They are waiting for that king to come that will save them. They are waiting, for what the first reading describes, as the Messiah who will come and save. Who will make the blind see, the deaf hear, the lame walk, and mute talk. They waited all their life in patience for him, and they often turned to their Prophet for assistance.
Even the people after Jesus Ascension into heaven, had a similar problem. They were certain that Jesus would return in their Generation, and hear we are 2000 years later still waiting. For them, after waiting for 60-80 years for Jesus and he hadn't came, they began to lose faith. So they turned to people like Peter, Paul and James, for assistance to help them keep the faith. ( Bon jovi Title not intended)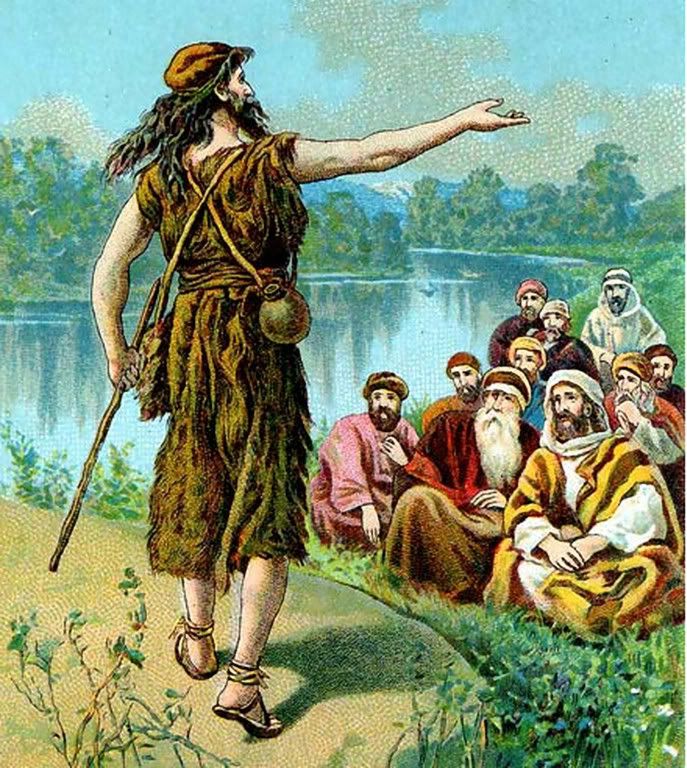 The Jewish people, in the time of Jesus, were expecting another prophet like Moses to come next. And in the Gospel, we have Jesus questions the people of whom they came to see. We heard, from last week Gospel, about the floods of people that came to John, and now they have arrested him. But Jesus questions them on it. Who did they expected they were going to see? Jesus, places John in a higher spot than Moses. First he quotes from Malachi 3:1, and states that John is the one that was sent to prepare people for the coming of Christ.
Not much is known about John the Baptist, and not many scholars understand why John had sent some men to question Jesus. Some scholars believe that it was for public pronunciation that what John said was fulfilled. However, no knows for sure. But if this was so, look at Jesus response, he paraphrases Isaiah, but doesn't give him a direct answer at all. He is basically saying, that yes he is one whom God works through, which we know is Chris.
During our advent journey it is our job to be patient and prepare for the Harvest. Prepare for the arrival of Christ. It is soon that Christ will come into our hearts, and be born into our lives again-but we must gladly wait with patience. Patience, is clearly at the heart of this weekends readings. Let us be like the Farmer that waits patiently for it's crop. While we wait, let us stay strong in our Faith, and acknowledge that Jesus is the one John is talking about.