One of my favorite times of the year. Palm and Passion Sunday.
This next week you can expect posts on Holy Thursday, Good Friday and Easter with a blog heading to go with each of the celebrations.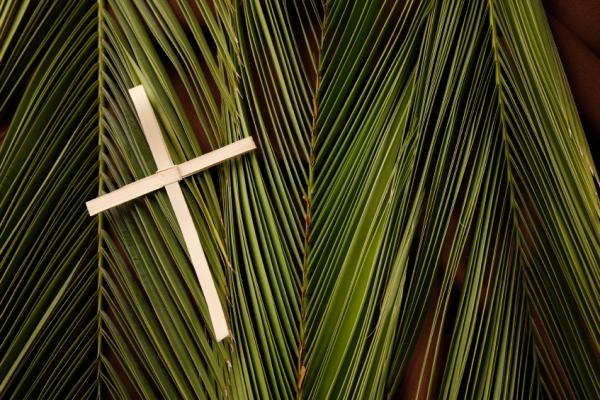 Wow, i'm not sure if it was me or did lent go by fast? As we enter holy week, we start with the big welcome to Jesus. Lent went by fast this year, and their are many things we learned this lent. Everyone will be different, cause we all have that certain goal since the beginning of lent.
Have you reached that goal? Have you remembered to take steps to reach your goal? Do you remember the promise you made on Ash Wednesday? Have you worked on completing that. Did you turn to God? God calls us all. And with the sorrowfulness of Ash Wednesday through out lent we know enter the final week. The Most Holy Week.
This weekend Jesus enters into the great city of Jerusalem Welcomed with paparazzi waving palm branches instead of cameras. They welcome their great king, by bowing, adoring and worshiping the great prophet.
Jesus this weekend is entering into your heart. Knowing what will soon happen to him. Jesus should be welcomed into your great heart, surround with all your praise and glory for him. Jesus, the great king rides on a donkey, into the great city of Jerusalem, into the great city of your heart.
We hear the Gospel narrative today. One line that struck me is when Jesus is praying in the garden and says, " Father remove the cup of suffering from me" Jesus knew that he was to die. He knew since the time he was born into the world that was his mission to die for us. Although he knew he had to go through it he was praying so hard, to the point of sweating not to go through pain.
At the same time Jesus prayer that the cup of suffering be taken away, he prayer for you and me as well. HE prayer for all future followers. He prayer that we may be one with God like Him and Jesus are one. He prayer that we may have faith, and live in faith.
Jesus is the great king our God. He deserves all right and praise. He is welcomed with a crowd of followers, who soon enough turn to crowd of hatred and wanting him to death. Has he is in the great city, the people find he isn't the person they thought he was.
Jesus knew, the pain that he was to suffer, he rode the donkey into the city of his death. He knew it. He knew by going into this city he would die for you and me. That is a wonderful God to me.
During this Lenten time we are called to repent. Repent at heart. To make room to welcome the great king into our hearts. Jesus is entered into the city of his death for us. And before his death he prayer for you and me. Will you welcome Jesus Our King, into your heart with paparazzi?
"God never tires of forgiving us,
but we sometimes tire of asking Him to forgive us"
_________________________
PS: ON MONDAY CHECK ON THE RIGHT SIDE BAR
FOR A PICTURE OF ST MICHAEL TO BRING YOU
TO A NEW PAGE :D